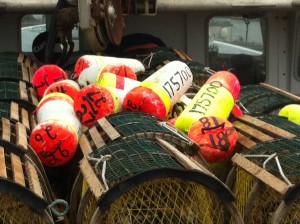 When I tell people I am taking a group to Iles de la Madeleine many ask me WHERE?  Iles de la Madeleine or the Magdalen Islands are a tiny archipelago in the Gulf of the St Lawrence River ….a few hundred kilometres from both Cape Breton and PEI, the islands are part of Quebec. I love the Iles de la Madeleine….this is my sixth group tour to the "Maggies" and I plan to go again next year. 
So what do I love about Iles de la Madeleine?????
1.  The people…..the Madelinots are some of the friendliest people in Canada and they love showing visitors their lovely islands.
2.  The "joie de vivre" of the place…..
3.  The beauty of the place…..the miles of beaches, the colourful houses, the red cliffs are spectacular.
4.  The food – seafood at its best! 
5.  The Acadian culture that makes this tiny place so unique…..
There is something so very special about Iles de la Madeleine.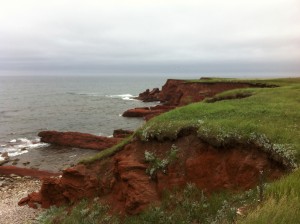 Come along with me next year for an amazing tour By Land and Sea.